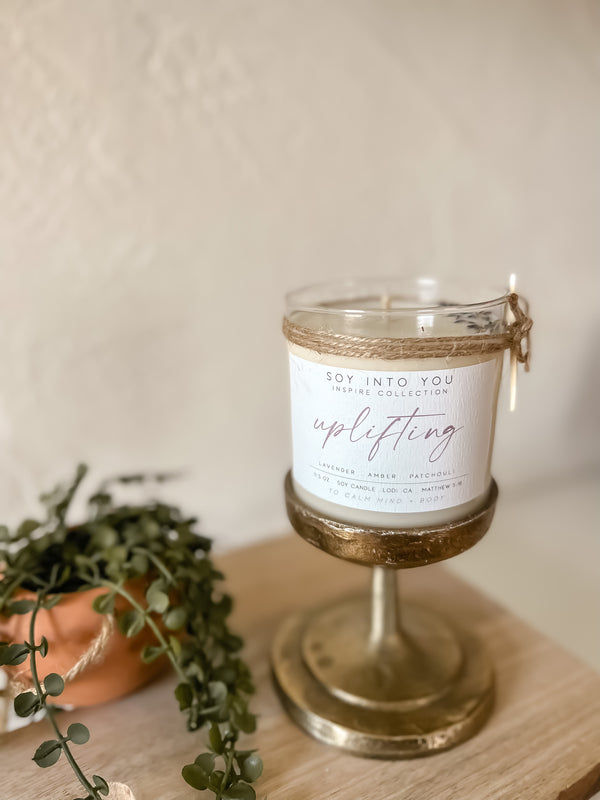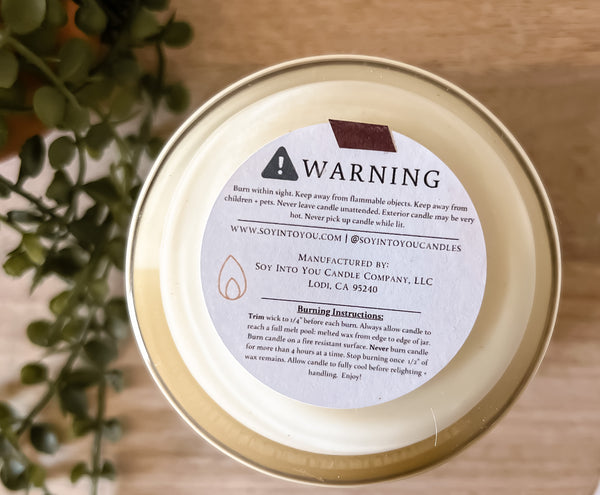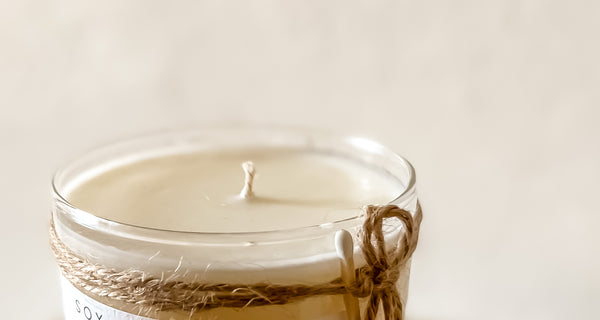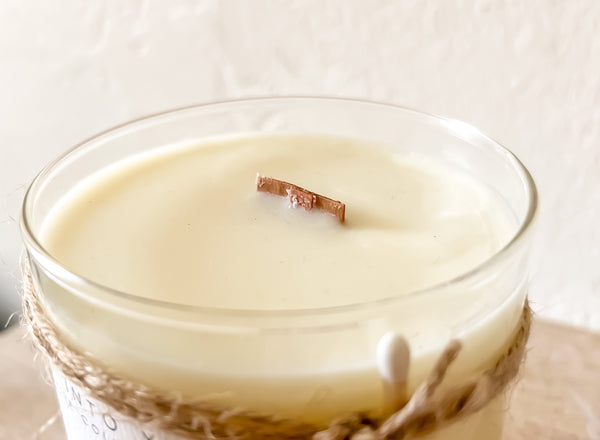 Uplifting - 100% soy candle
Each candle scent was specially picked and correlates with ones state of mind. 
♡Lavender is known to promote calming and relieve nervous tension. Patchouli helps fight depression.
Uplifting is a herbaceous and aromatic soy candle with sweet lavender, golden amber and exotic woods of smooth sandalwood, cedar and patchouli. Whenever I am feeling stressed, anxious or uneasy I light Uplifting and feel a total sense of peace and relaxation.
___________________________
Candle Product info: 
Burn time: 50+ hour 
11.5 oz. soy candle
Lead free cotton wick or eco friendly wood wick
+ Match is included with each candle including a match striker at the bottom of the jar.
___________________________
Suggested Room:
bedrooms, bathrooms and hallways.