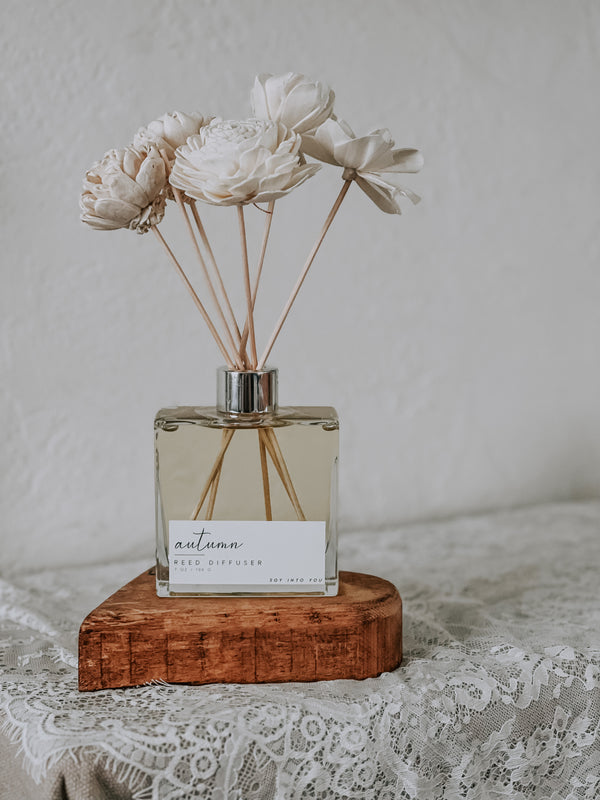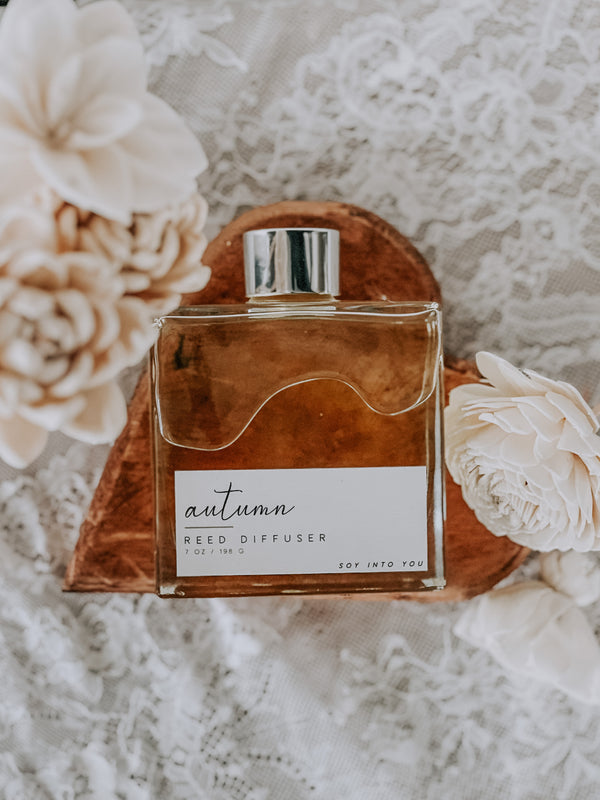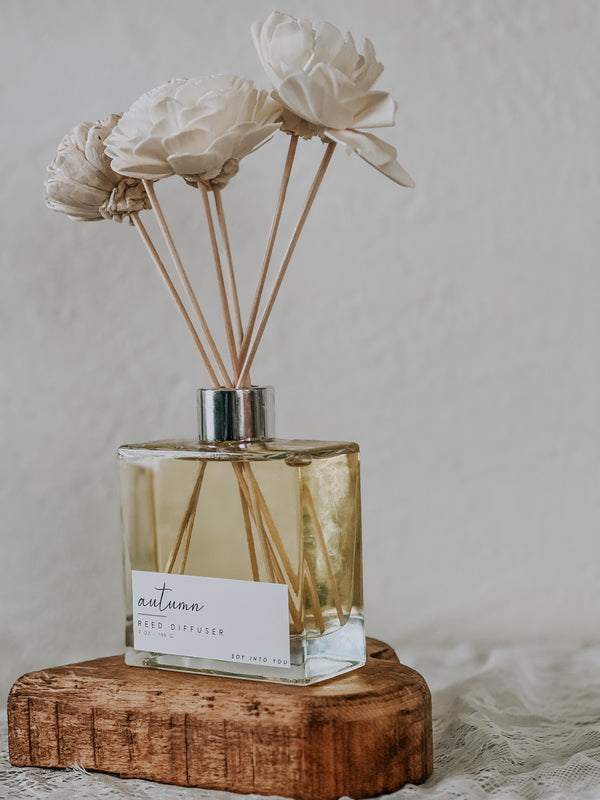 Reed Diffuser 
Looking for a long lasting scent without the flame? Our reed diffusers are just for you! These diffusers are not only elegant, but modern & sure to spruce up any room or office while throwing an amazing scent. Additionally, 6 reed sticks topped with sola wood flowers are included. The sola wood flowers add an extra element to your diffuser, both visually & olfactory. Sola wood flowers soak up the oil, creating the flowers to saturate and release the oil for 3+ months. 
___________________________
Reed Diffuser Product info: 
7 oz. Glass Reed Diffuser + silver collar

6 natural rattan reeds topped with sola wood flowers 
Lasts 3+ months
Paraben + phthalate free fragrance oil
Non-toxic reed diffuser base
Non-toxic
Di Propylene Glycol (DPG) free
Volatile organic compounds (VOCs) compliant in all 50 states
Made with 50.1% renewable resources
100% biodegradable
___________________________
Suggested Room:
Living room, bedroom, bathroom, entryway 
Please note: Products ship within 7-10 business days via USPS Priority Mail.