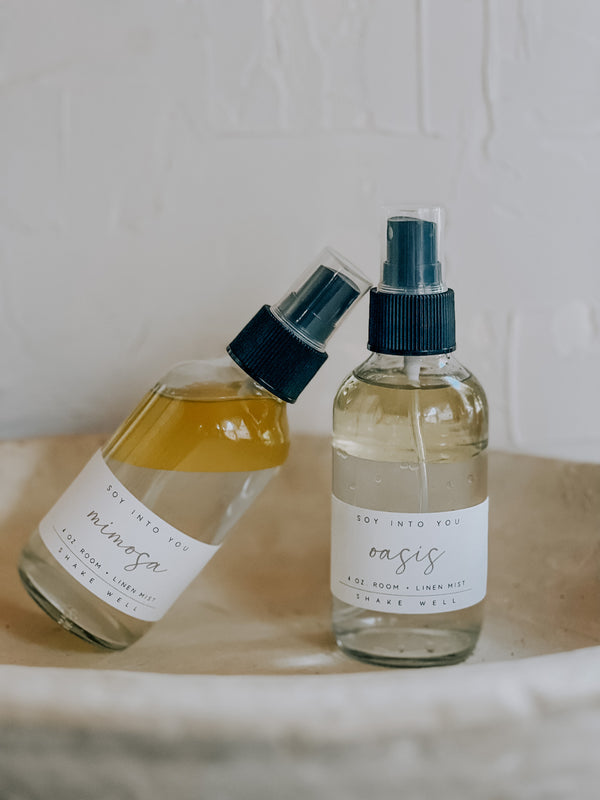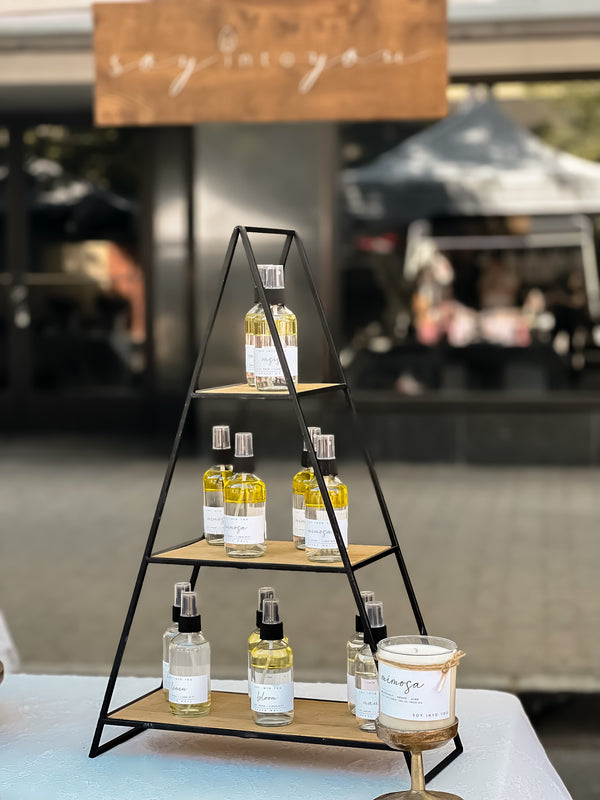 Our room + linen mist make the perfect addition to your every day life. For those who may want an extra fragrance boost, or for those who may not want to light a candle - we have just the pick for you! 
_____________________________
How to:
Make sure to shake your mist well before each use to ensure the fragrance oil binds with the solution. 
Spray 10 inches away from desired linen and keep away from your eyes + mouth. 
_____________________________
Ingredients \ Product Information :
4 oz. clear glass bottle 
Phthalate free fragrance oil 
100% natural + organic witch hazel
100% natural + organic grain alcohol