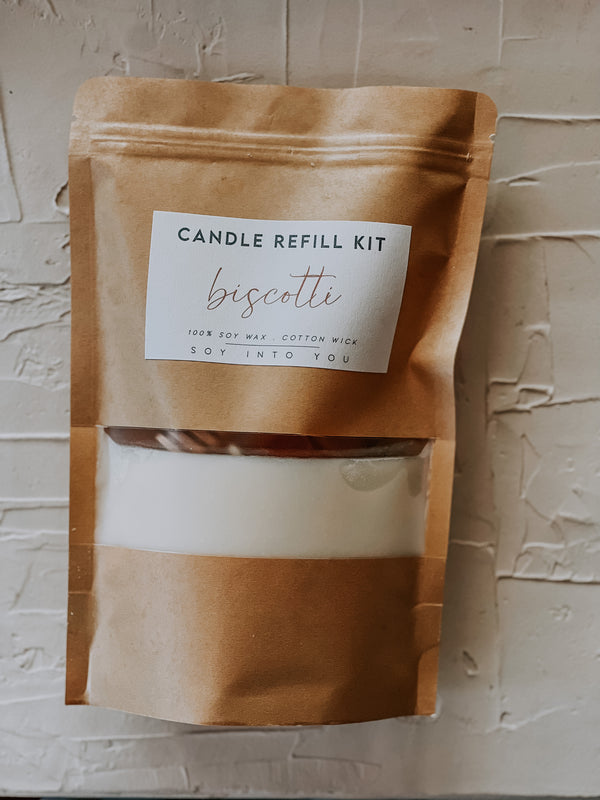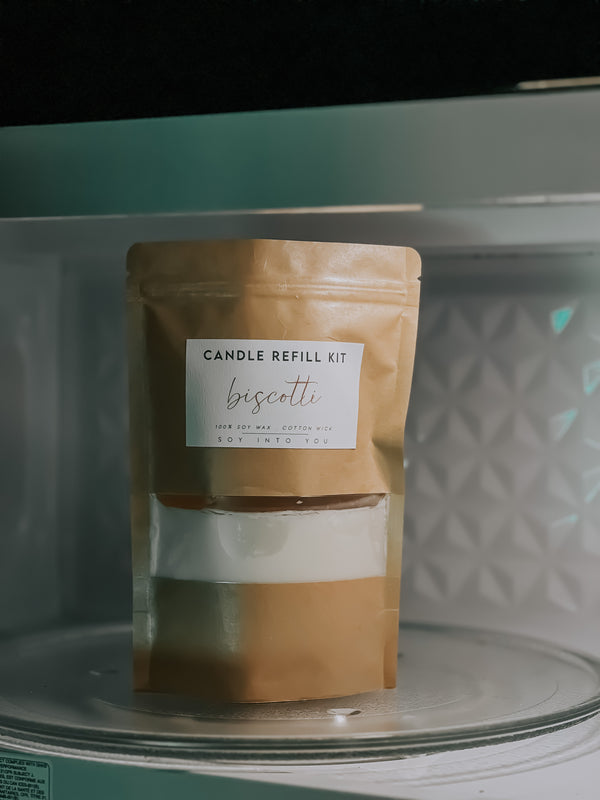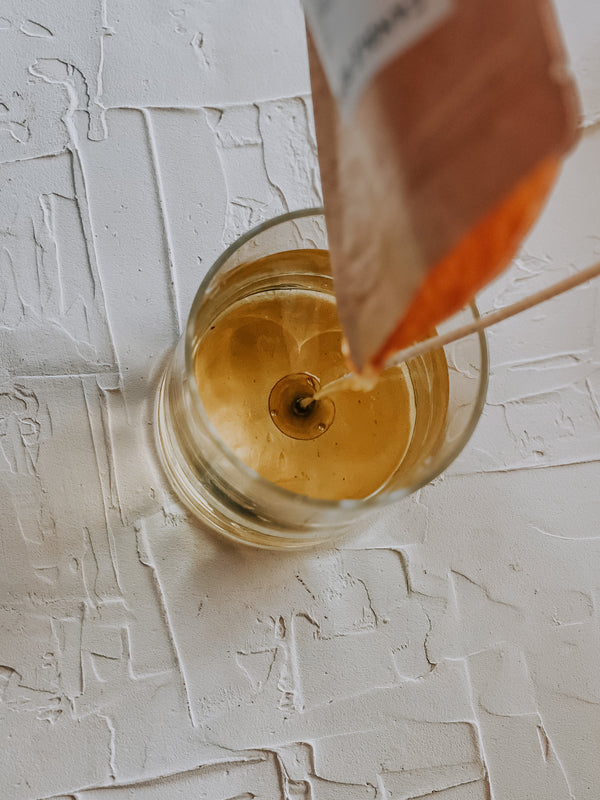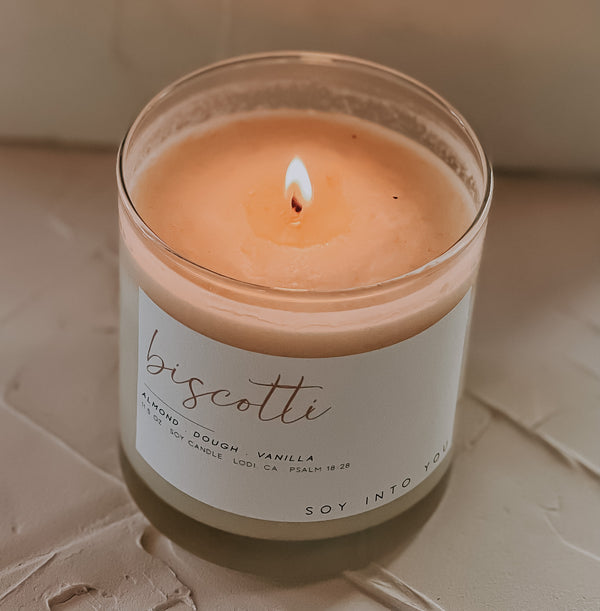 The Candle Refill Kit
Do you have a bunch of Soy Into You empty candle jars? Not sure what to do with them? Well, we have just the thing for YOU! Our candle refill kits are fitted for our 11.5 oz. tumbler jars. Simply, choose your scent and wick choice, follow the instructions & pour your own candle! 

* THINGS TO NOTE * 
Must have a microwave to reheat your wax.  
ONLY compatible with our 11.5 oz. tumbler. Our refill kits are carefully tested to work with our tumblers. If you stray from this jar, your candle can result in tunneling or a jar that burns too hot which is very dangerous. 
___________________________
What's Included: 
- Instructions
- 11.5 oz. refillable scented soy wax 
- Cotton/Wood wick
- Wick sticker
- Honeycomb stir stick
- Clothes pin (to hold cotton wick in place) 
- Candle label
___________________________ 
Please note: Products ship within 7-10 business days via USPS Priority Mail.