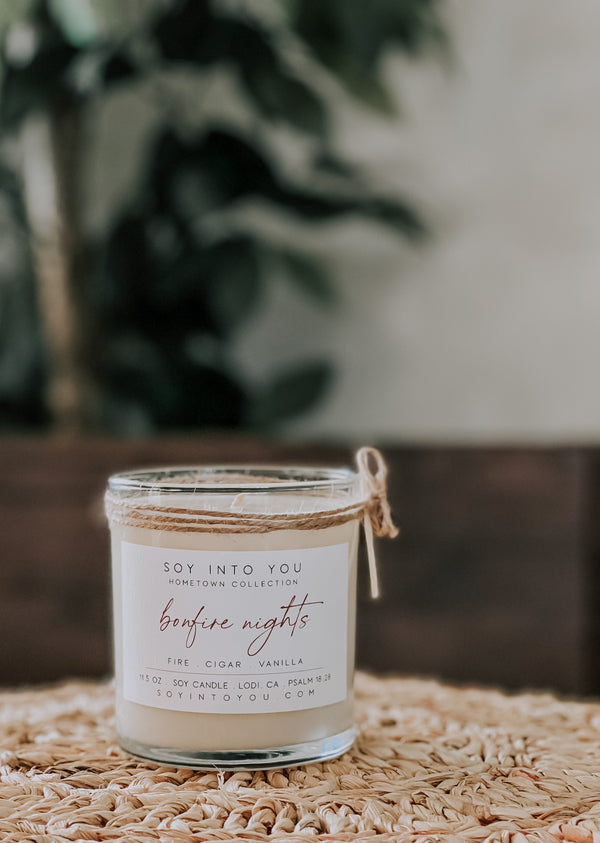 Bonfire Nights -  100% soy candle 
Bonfire Nights was inspired by those Friday/Saturday bonfire nights. If you grew up in a small town like me, you know all about bonfire nights and catching up with friends by the fire. Bonfire Nights has rich notes of fresh cedar wood, smoke, and cigar with underlying notes of tobacco finished with a warm and soft vanilla base note.  
___________________________
Candle Product info: 
11.5 oz. burn time: 50+ hour 
Lead free cotton wick or eco-friendly wood wick
+ Match is included with each candle including a match striker at the bottom of the jar.
+ Candle jar can be repurposed into a whiskey/drinking glass at the end of your candles life.
___________________________
Suggested Room:
Living room, bedroom, bathroom, entryway 
Please note: Products ship within 5-7 business days via USPS Priority Mail.