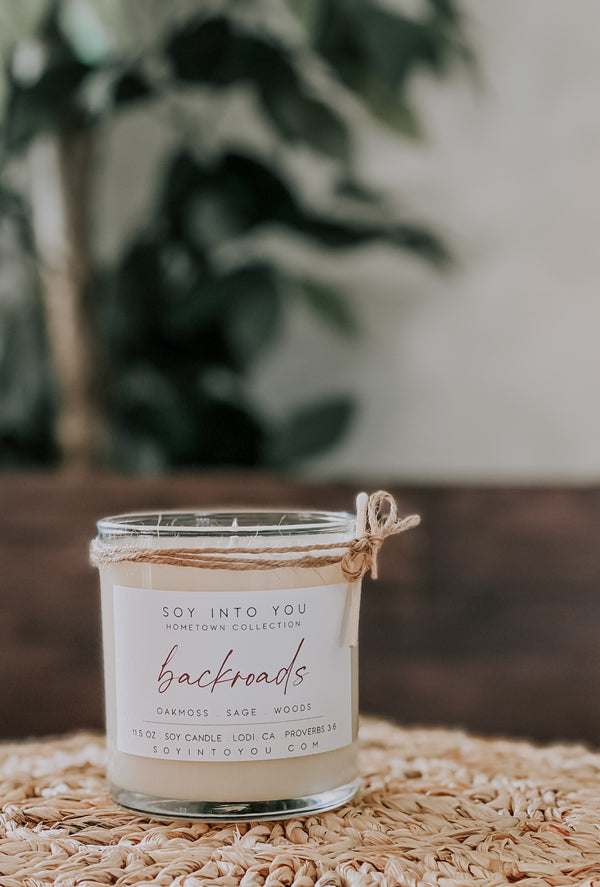 Backroads -  100% soy candle 
Backroads was inspired by all the backroads in my small town. Growing up in a small town, you learn to know all the backroads + occasional tractor(s) you may get stuck behind. Backroads has top notes of soft florals, sage, pine + eucalyptus, middle notes of citrus, rosemary + green florals and base notes of oakmoss, amber sage + cedar. Crisp, clean + woods is the perfect way to describe Backroads!
___________________________
Candle Product info: 
11.5 oz. burn time: 50+ hour 
Lead free cotton wick or eco-friendly wood wick
+ Match is included with each candle including a match striker at the bottom of the jar.
+ Candle jar can be repurposed into a whiskey/drinking glass at the end of your candles life. 
___________________________
Suggested Room:
Living room, bedroom, bathroom, entryway