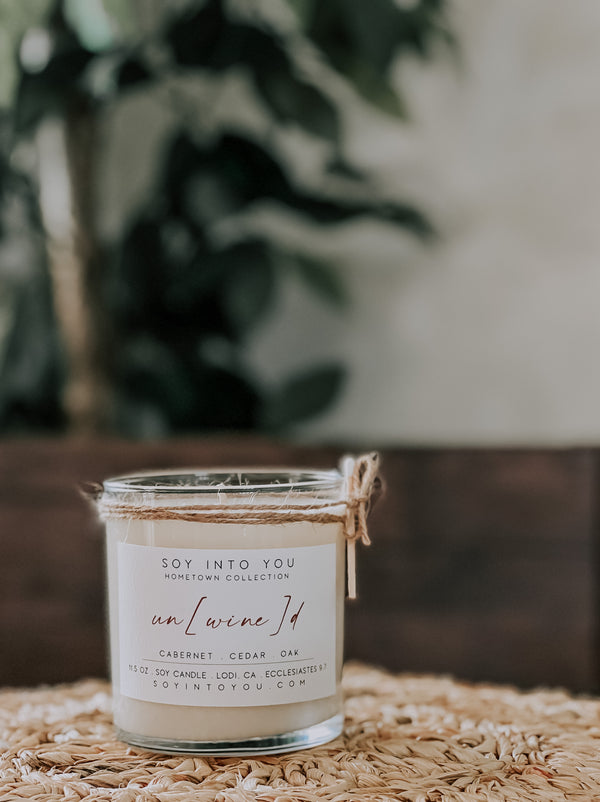 Un[wine]d -  100% soy candle 
Un[wine]d was inspired by all the wineries in my hometown! When I think of Lodi + even Brentwood, I think of wine. Un[wine]d has top notes of orange, apple + cabernet middle notes of grape, cedar, redwood + spice and base notes of oak + vanilla. After a long day, unwind with your favorite glass of wine + un[wine]d!
___________________________
Candle Product info: 
11.5 oz. burn time: 50+ hour 
Lead free cotton wick or eco-friendly wood wick
+ Match is included with each candle including a match striker at the bottom of the jar.
+ Candle jar can be repurposed into a whiskey/drinking glass at the end of your candles life.
___________________________
Suggested Room:
Living room, bedroom, bathroom, entryway