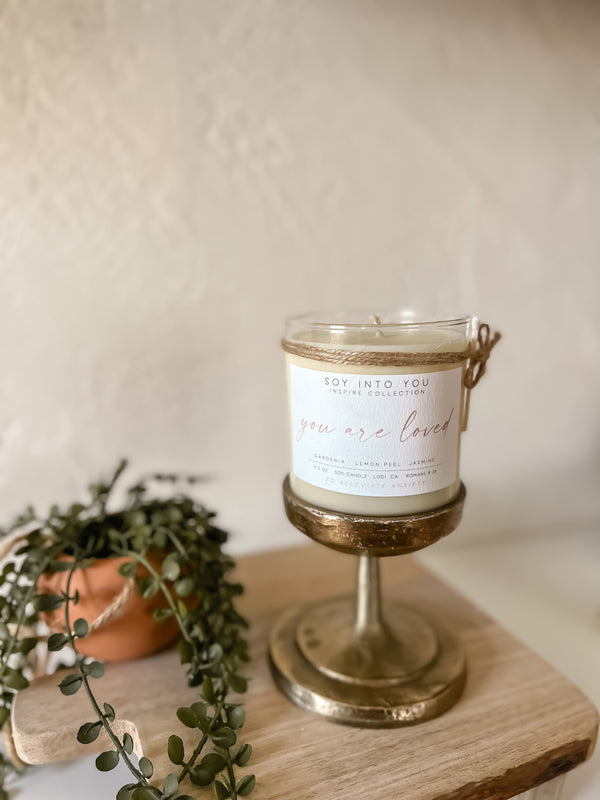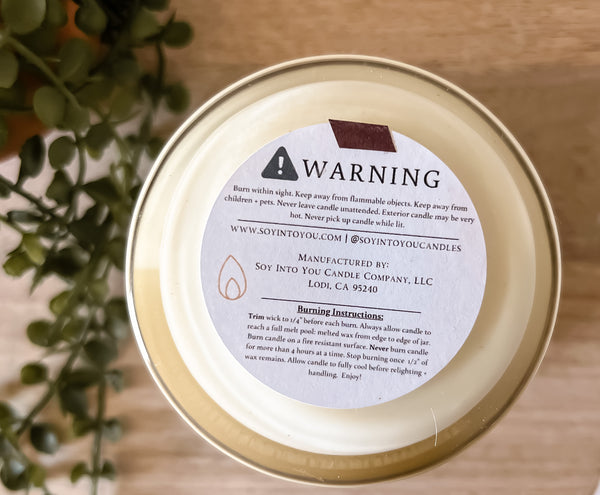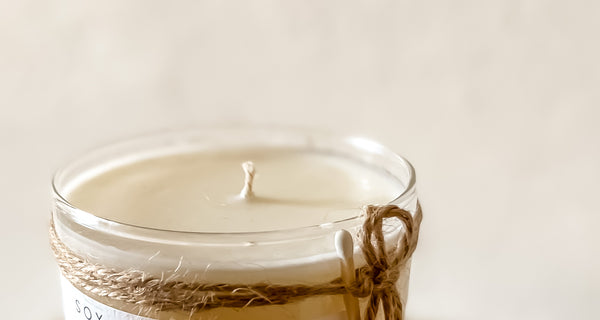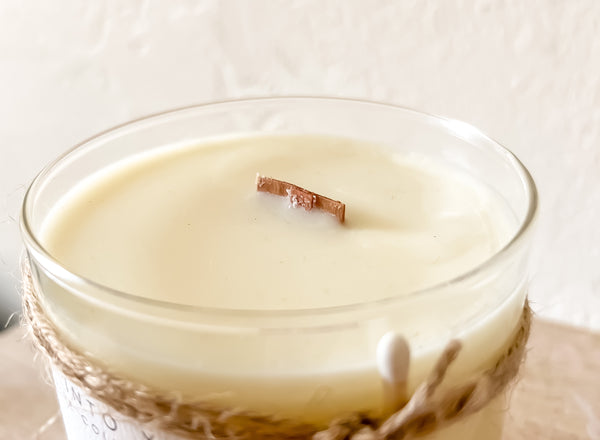 You Are Loved - 100% soy candle
Each candle scent was specially picked and correlates with ones state of mind. 
♡Gardenia reduces depression and alleviates anxiety. Did you know, research found that gardenia extract offered anti depressive benefits for up to 20 hours? Lemon promotes concentration, while jasmine revitalizes energy.
You Are Loved is beautiful floral soy candle with dreamy notes of gardenia and lemon peel followed by a magical bed of jasmine, tuberose, and green florals all while completed with a soft powdery finish. You Are Loved is an Inspire Collection favorite. 

___________________________

Candle Product info: 

Burn time: 50+ hours 
11.5 oz. soy candle
Lead free cotton wick or eco-friendly wood wick
+ Match is included with each candle including a match striker at the bottom of the jar.
___________________________

Suggested Room:
bedrooms, bathrooms, entryways and hallways.